Not all mouth guards are created equal! Our mouth guards:
Are custom made in house with our state-of-the-art pressure laminate machine
Provide better breathing and speech than a boil-and-bite mouth guard which leads to better performance
Last longer than boil-and-bite guards and better fit provides bteer protection from tooth damage and concussion
Can be made in a variety of colors
Recommended for soccer, volleyball, baseball, softball, rollerblading, skateboarding, martial arts, boxing, hockey, kickboxing, and moutain biking.
Mouthguard design and fabrication is extemely important in the prevention of oral/facial athletic injuries. It is important to note that mouthguards bought at sporting good stores do not provide the optimum treatment expected by an athlete. All athletes are different- different sizes, play different sports and/or positions, and have various idiosyncrasies. This is the reason that mouthguards should be sized and recommended by a qualified dentist to maximize oral/facial protection and prevention of concussion.
French Family Dentistry is committed to the treatment and prevention of oral/facial athletic injuries and related oral diseases. The challenge is to maximize the benefits of participation in sports and to limit injuries. Prevention and adequate preparation are the key elements in minimizing injuries that occur in sports. The prevention of oral/facial trauma during sporting activities can be helped by:
Teaching proper skills
Purchase and maintenance of appropriate equipment
Safe playing areas
Wearing and utilization of properly fitted protective equipment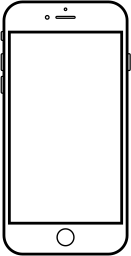 Or call us, (910) 794-5500